I recently returned from the MTNA/CFMTA conference in Baltimore.  It was a lot of fun!  I saw a lot of great speakers, listened to some awesome music.  I am looking forward to using some of the great ideas I heard in my teaching!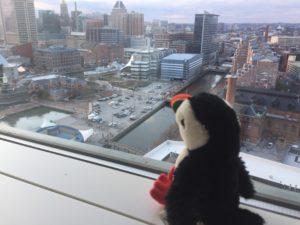 The first night featured a concert by comedic duo Igudesman & Joo (they've got a youtube channel).  It was a hilarious concert.
The next couple of days featured masterclasses, interesting talks from a wide variety of teachers, and an exhibition.  There was a lot to see there, too, including sheet music, pianos, piano technicians, and more.