This was the second year for Brainy the Octopus's practicing challenge.  This ran for three weeks.  Each week, students were challenged to play one of their pieces eight times.  If they met the challenge, brainy collected a penny.  At the end of the three weeks, all pennies were tallied and the total number of pennies – 40 – was converted into loonies.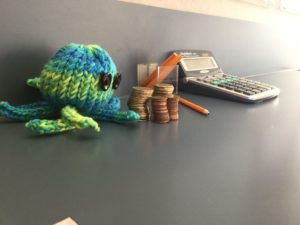 Parents were also invited to match donations, and many did, so the total amount brainy had to spend on food bank food was 78 dollars.  Wow!  Brainy took a lot of selfies, so students got to see the entirety of his trip in the studio this week.  It was a fun way to show them the results of their hard work!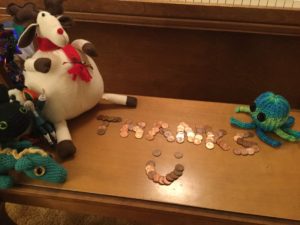 Brainy is grateful to all the studio's students for working so hard during the challenge, and is grateful to the parents for supporting their students with their donations.