The Brainy Foodbank challenge has concluded for another year! Every year starting in November, Brainy the octopus runs a practicing challenge. Students are given a challenge – they must practice something eight times during the week. Challenges are chosen by teacher and student together. If they complete their challenge, they earn the Foodbank one dollar. This challenge lasts for three weeks, so students have the possibility of earning the Foodbank three dollars each. Brainy uses pennies as counters during the week, then exchanges them for loonies at the bank at the end of the challenge. (Octopi get very good exchange rates at the bank!) :
Parents are optionally invited to match donations, so brainy often gets to spend extra on the foodbank food.
This year, students earned Brainy $20 to spend on food for the food bank. He was very impressed. Donations were matched, so he had almost double that to spend!
Brainy likes students to feel included in the shopping fun, so he always makes sure to take lots of pictures. This year, studio friend Puffy the Puffin visited the grocery store with Brainy, taking pictures.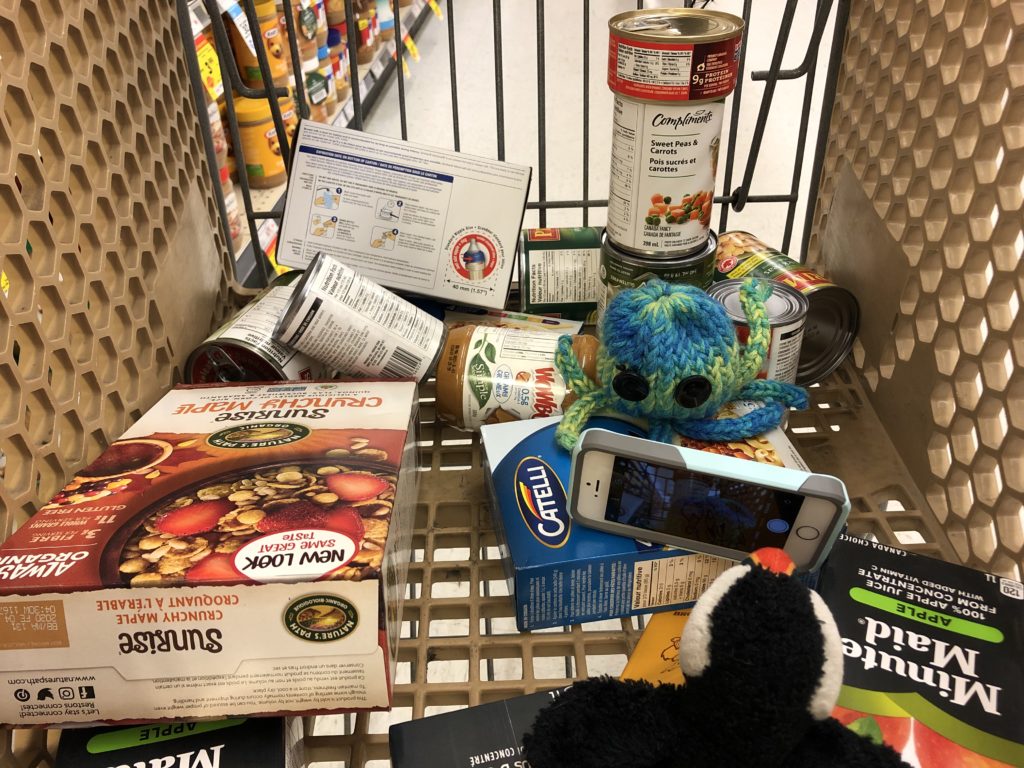 Brainy says thank you to all the students for their hard work this year! They did a great job practicing and earned lots of money for the Foodbank this year.