It has been a busy fall in the studio!  Students have been collecting music badges for their practicing, participated in recitals, worked on a musical time line, and have learned a lot of great music.  Students worked on Compositions for November, and we will continue to be working on finishing these compositions and typing them into Musscore (a music notation program) as we proceed into the new year.  The Brainy practicing challenge has just wrapped up, also – updates about this will be posted soon!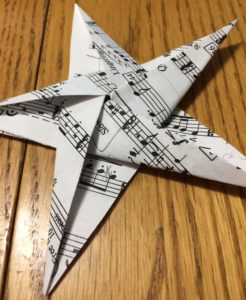 In performance news, I took part in the Saskatoon Symphony Orchestra's November Master Series concert and their Nutcracker meets Duke Ellington concerts.  I'm looking forward to the Night In Vienna concert, which takes place December 30th.  The October Classical Variety Night concert I organize was lovely, and I'm already planning the next one, which is scheduled for February the 4th.
It's been a fun year in the studio, and I'm looking forward to continuing to make some great music with students in 2018!