One of the new activities students took part in last year was a badges challenge.  Students worked hard in lessons to collect a variety of lesson-related badges.  Students could earn badges for playing scales in lessons, practicing, learning music, and taking part in studio events.  Taking part in this activity was a great way for students to appreciate all the hard work they'd done in lessons.
The full list of badges is a few pages long, but here's a very small sampling of badges: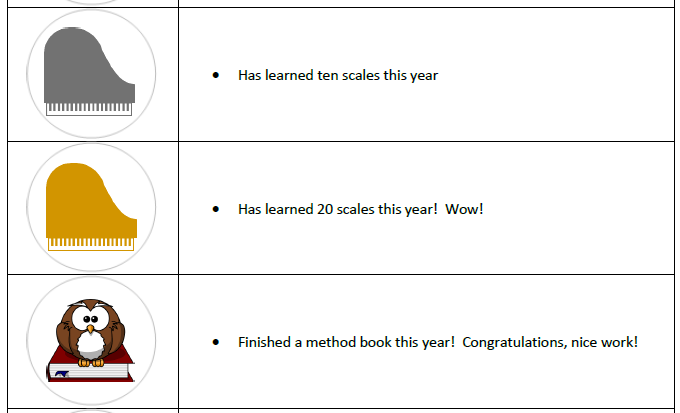 At the end of each term, students also had the opportunity to design their own badge.  I asked students to make a badge about something they thought they'd done a great job at in lessons.  It was great hearing students talk about what they were proud of!
Students collected their badges on a sheet of construction paper all year, which they got to take home in June to show off.  Here's part of one student's sheet of badges: