To celebrate Halloween, we had a Halloween mini-recital this evening.  Students performed pieces, played some music games, sight read, and enjoyed the chance to meet each other and share their music.  It was a fun musical event.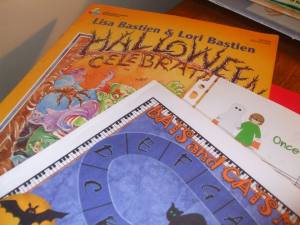 Also, costumes were welcome, so I came as a pirate.  This was my trusty parrot for the evening, Kiwi: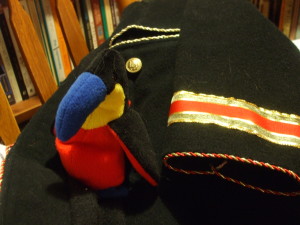 Thanks for a fun evening of music everyone.  Our next event will be the Christmas Recital – stay posted for more details about that!